Expériences professionnelles
Traductrice / übersetzerin
Uebersetzer Team Saarbrücken UTS GmbH , Saarbrucken - CDI
De Mai 2015 à Aujourd'hui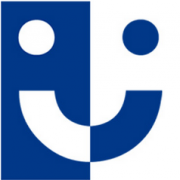 Traductrice et consultante en communication
Corinne DETRES Traductions , Arpajon
De Décembre 2007 à Mars 2015
Consultant for european press
PRESS INDEX
Press reviews, press summaries and translation of press articles (German, Spanish, English).
In charge of the German and Spanish written press.
Media monitoring for a portfolio of 10+ client companies and strategic monitoring for multiple industries.
Bilingual assistant project manager
SCHNEIDER ELECTRIC
Translation and adaptation of HR-related documents.
Marketing project manager
CARREFOUR
Advertising optimisation through a new geomarketing strategy based on customer loyalty.
Pr consultant
SANTYCLAIR (NON-PROFIT ORGANISATION FOR THE PROMOTION OF FRENCH SIGN LANGUAGE)
Press releases and press kits, media relations.
Journalist
PRESSE FLAMANDE SA
Reports and articles, promotion programme on the French radio station NRJ.
Formations complémentaires
Master's degree
ESIT - École Supérieure d'Interprètes et de Traducteurs - Translation
2008 à 2011
Thesis on: Alternative Methods to Animal Testing (EN/FR).
Master's degree
IUP INFOCOM (Lille 3) - Information Sciences and Business Communication
2000 à 2003
Title of "Ingénieur-Maître en Sciences de l'Information et de la Communication"
Main subjects: Business Communication, Journalism & Marketing
BA
Université Charles de Gaulle-Sciences humaines, Lettres et Arts (Lille III) - Cross-cultural Communication
1999 à 2000
Member of a drama group in English

Foreign languages studied: Greek and Norwegian
Rheinische Friedrich-Wilhelms-Universität Bonn - Major in English philology, minors in Germanic and Romance studies
1998 à 1999
Parcours officiels
École supérieure d'interprètes et de traducteurs – Master professionnel – Traduction éditoriale, économique et technique – 2011

Grec moderne - Notion
Italien - Courant
Norvégien Bokmal - Notion
Centres d'intérêt
singing
reading
horse riding